BANDS 2019
AGNOSY (United Kingdom) – One of the best UK crust punk bands Agnosy will attend at Prague's Fear Fest at the end of this May! Both of their recordings, which are albums "Traits Of The Past and latest "Past The Point Of No Return", are total rippers that puts this band to legends like Doom, Hellkrusher or Tragedy. Dark and heavy, but still aggressive d-beat / crust will be one of the top shows at Fear Fest 2019!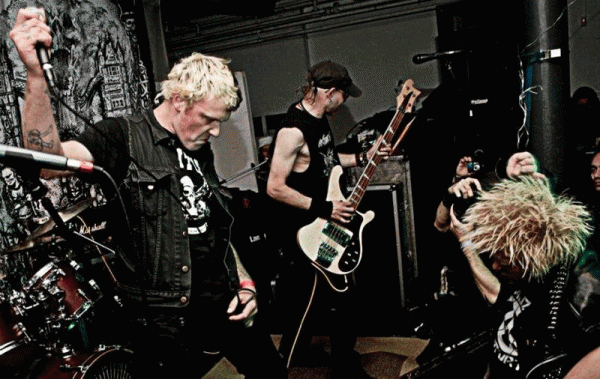 ANTIGEN (Czech Republic/Germany) – ANTIGEN is melodic crust punk from Prague but was founded as a punk band in 2002 in Göttingen (Germany). After a break due to staffing problems in 2016, Steffi bass player and singer, found new noisemakers in Prague. We present a Czech-German line-up with (ex-)members from bands as Dread 101, Jonestown, Fear Of Extinction and Angry Brigade.
BRINK OF DESPAIR (Germany) – Another high quality crust ride coming out from our neighbours in Leipzig. They released so far debut 12"LP album, in the vein of Tragedy, From Ashes Rise and with a little touch of classic 90s crust alá Warcollapse or State Of Fear. Party hard!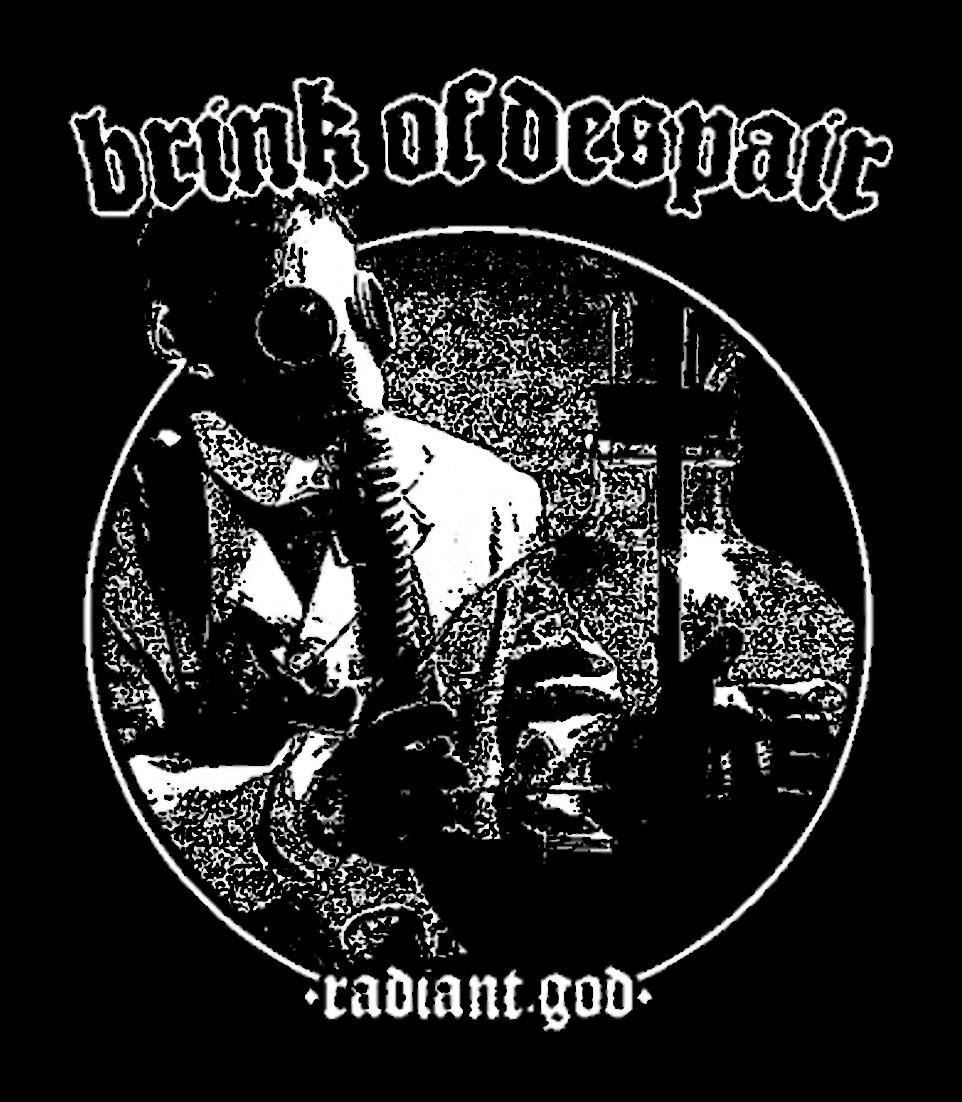 CAPSAICIN (Czech Republic) – CAPSAICIN is something like the all-stars team of the Prague D-beat scene. With Fear Of Extinction, Encore, Jonestown, Black Aspirin, Process of Decay members etc. etc. You know them for sure! Czech D-beat at its best! They will make their debut at the Fear Fest!
DEATH CRUSADE (Poland) – For all fans of early Doom or Extreme Noise Terror we have fresh and brutal d-beat / crust blood from Poland! Welcome on the Fear Fest board – DEATH CRUSADE! Their debut album called "Rakieta//Bomba" is fckn blast! In current line-up you can find two Filth Of Mankind ex-members, that's pretty enough to make some easy picture about their sound etc. See you in May in Prague!https://deathcrusade.bandcamp.com/releases
DEATH CULTURE DEPRIVATION (Czech Republic) – What people could name their band according recordings from Portland's Lebenden Toten? Haha. Ladies and gentlemen, we have another noisy commando for Fear Fest 2019. DEATH CULTURE DEPRIVATION. Raw crust hardcore from dark Vysočina area. Members and ex-members from bands like Evidence Smrit, Festa Desperato, Lycanthrophy, Kanálterror etc. Noise quality guaranteed.

DEVIATED INSTINCT (United Kingdom) – Deviated Instinct were the band who invented the punk term "Stenchcore", slang for crust punk. Godfathers. A true legend. That's only a few names for this UK band. Ladies and gentlemen. Deviated Instinct at Fear Fest 2019!
ENCORE (Czech Republic) – So here we go with another local pack, which will attend next Fear Fest issue. Raw crust from ENCORE where you can find skilled members from bands llike Jonestown, Black Aspirin, Demarche, Blinded, Rapida Muerte or Třetí Stupeň Tortury etc. etc. Bonus is that they are great fellas for never ending afterparties!
EXTINCTION OF MANKIND (United Kingdom) – We are happy to present you another crust punk legend! EOM convince since 1992 with a pure crust sound! With a worldwide following and devastatingly heavy live shows Extinction of Mankind are definitely an important part of crust punk history, and its future….
KILLBITE (Germany) This band will deliver huge massive crust music mixed with metal influences. Germany based crust punk band coming out from Bremen city. We think that this band no need bigger introduction, since they already played some shows in CZ. KILLBITE at Fear Fest 2019! For fans of Hellkrusher, Extinction Of Mankind or Doom.
PANIKATTACK (Sweden) Raw punk from Sweden, boring right? Hehe. PANIKATTACK are coming from Uppsala and in their current line-up you can find members and ex-members from Discontrol, Bombardment, Anger Burning, Usurpress or Makabert Fynd. Their sound is influenced by metal feelings, but that's not sounds too bad, what do you think? Anyway, these fellas will attend at Fear Fest 2019! Käng!
PISSCHARGE (Germany) Latino d-beat Hannover! Pisscharge is like a comet fired to the stars. Haha! No seriously, this band is really on rise this year, their latest recordings is really great and many people is impressed by this band. Well, and because they are coming out from our western neighbours, we asked them to attend for Fear Fest 2019!
SLUTET (Sweden) Another all-star pack coming out from Sweden, which will desolate Modra Vopice venue – Slutet! This band has in current line-up members and ex-members from bands like Warcollapse, 3 Way Cum, Unarmed or Operation. They released three great albums so far and one split EP. If you like classic 90. Crust core like old good Warcollapse, Doom or Dread 101! Fear Fest 2019 in Prague!
SYSTEMIK VIØLENCE (Portugal) – The end is near! Of course just only for 2019 Fear Fest line-up. Welcome on board SYSTEMIK VIØLENCE from Portugal. Fast and raw d-beat / punk in the vein of mighty Anti-Cimex or Gism. 
TERRORVÄLDE (Sweden) And last visitors coming out from Sweden in 2019 line-up are Terrorvälde. D-beat with portugues lyrics. With members from Idiot Ikon, Societys Decline, Makaber Fynd etc. etc.
——————————————————————————————-
BANDS 2018
ADRESTIA (Sweden)
APPARÄTUS (Malaysia) 
ASOCIAL(Sweden) 
BARBAR (Slovakia)
DISTRESS (Russia) 
EARTH CRUST DISPLACEMENT (Germany) 
FEAR OF EXTINCTION (Czech Republic) 
GRÄNSLANDET (Sweden) 
KRUTA ZIMA (Slovakia)
MÖRKHIMMEL
MYTERI (Sweden)
PARASIT (Sweden) 
SVART UT (Germany)
URSUT (Sweden) 
VISIONS OF WAR (Belgium/Germany) 
VOIDFILLER (European disaster!)
——————————————————————————————-
BANDS 2017
MOB 47 (Sweden)
PARANOID (症 症 者) (Sweden)
CRUTCHES (Sweden)
VENGEANCE OF KARMA (Sweden)
SOCIETY'S DECLINE (Sweden)
MÖRKHIMMEL (Czech Republic)
FICKEN LEBEN
HELLKRUSHER (UK)
PASSIV DÖDSHJÄLP (Sweden) 
INSTINCT OF SURVIVAL (Germany) 
OVERCHARGE (Italy)
DZORNATA (Slovenia)
SEE YOU IN HELL (Czech Republic)
FEAR OF EXTINCTION (Czech Republic)
GOMORA (Czech Republic)
ANGRY BRIGADE (Czech Republic)
AFTERLIFE (Czech Republic)
SLAVERY (Czech Republic)
——————————————————————————————-
BANDS 2016